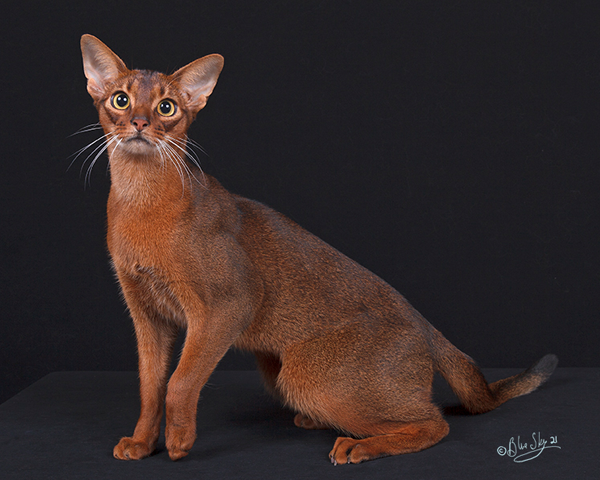 GRAND CHAMPION
PUREABBY'S B DYLAN THOMAS
DAM: Master Grand Champion PureAbby's Lay Lady Layla
SIRE: Master Grand Champion Anubis Ricky Martini of PureAbby
"Dylan" is a wonderful home bred young male. He offers gorgeous rich colour with fabulous ticking. He is the most "chill" cat I have ever met, he truly is an old soul.
Dylan achieved his CCA Grand Championship after just one show. I couldn't be prouder of this wonderful young male.
CFA and CCA Registered
SANTGRIA SAM MIAMI OF PUREABBY
DAM: GC, RW Shagrat Mt. Luxor of Santgria
SIRE: GC Santgria's Summer
"Sammy" comes from very impressive bloodlines and is a very handsome young male with a gorgeous headset and lovely ticked coat.
CFA Registered